Chanteuses, La chanson française au féminin, a superb book, a great gift to offer and for all generations, guaranteed success, in addition to a reference book, which more is illustrated with magnificent photos. (See our selection* below)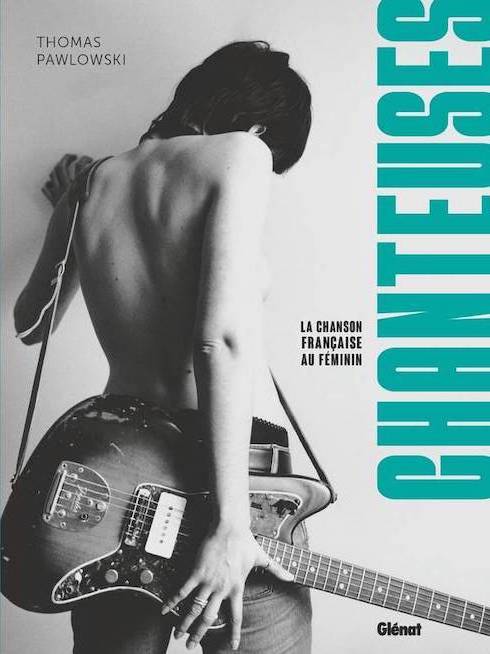 To begin, a statement, worthy of true feminists: it is exceptional to make a career in the song when you are over 40 years old and that you are a woman. We have to admit that the same criteria are not applied when you are a woman or a man. Indeed, we, finally the public, tend to judge more in relation to the physique than to the true talent of the artist. But in fact, there is no reason why what prevails in society should not have a place in the artistic world.

So yes, there is still a lot of work to be done to ensure that equality has a place in our society. It is not because pregnancies have marked a body, that the face wears wrinkles, that the wearing of mini-skirts is more rare, that we can no longer sing and so on! Indeed it is necessary to see, rightly says Thomas Pawlowski, the author of this book, the artist and not a sexual fantasy more or less well assumed by the voyeur.

Let's not deny it, some singers are more than ambiguous at this level, let's think about Madonna, Lady Gaga and of course since we are on a French subject, about Lio (let's think about Banana Split) and obviously to Mylène Farmer too. Certainly they played, or still play on the codes of sexuality, but their success over a long period is far from being due to this bias

Let us observe. Yes, it's true, a woman over 40 years old is rare in the closed club of the Top 10. Moreover, it is certain and objective to see that all the rankings (number of trophies, record sales, etc.) are mainly composed by male singers.

And yet, among women there are so many nuggets, real talents, often superior to their male colleagues. And not only in terms of interpretation but also in terms of musical creation and lyrics. Without being iconoclastic, Johnny Halliday, He needed creators. And among them there is more than one woman!

What emerges from these portraits is that all of them, without exception, are hard workers, some of them even have a very solid foundation in singing or composition.

This is what Thomas Pawlowski shows us with brio and tenderness through the portrait of 27 current French singers (he pays tribute to the great deceased interpreters such as Barbara, Maurane, Édith Piaf or Juliette Gréco) who are all, with a few exceptions, more than 40 years old and who are still as present, active, even essential on the French scene. All are entitled to their portrait, their career, their stylistic evolution, etc. For each one, the two essential records, the 10 songs that are the most representative. For some, like Axelle Red, there is even a small interview by the author.

Everyone will find something to their liking when reading these portraits. Either we already admired this artist, or we discover some who do not always have access to the media, who are more "confidential". It is not because one is not media that one has no talent, far from it.

What emerges from these portraits is that all of them, without exception, are hard workers, some of them even have a very solid foundation in singing or composition.

Thus, Thomas Pawlowski invites us to go from Zazie to Sylvie Vartan, from Patricia Kass to Jeanne Cherhal, or from Christine and the Queens to Véronique Sanson, without forgetting Catherine Ringer and Céline Dion.

In addition, the text of great erudition, is highlighted by beautiful photographs of all these artists who make us spend very pleasant moments. They all deserve, by their talent, by their work, the sensitive tribute that Thomas Pawlowski pays them.
Chanteuses
La chanson française au féminin
Thomas Pawlowski
éditions Glénat. 39€95
Our Xmas gift below … a short selection of French female singers
You like, share them!
You will support us greatly and be a good help to WUKALI
ÉDITH PIAF
BARBARA
VÉRONIQUE SAMSON
CÉLINE DION
VANESSA PARADIS
DALIDA
MAURANE et CATHERINE LARA
JEANNE CHERHAL
CATHERINE RINGER
MADEMOISELLE K
CHRISTINE and the Queens